The images from this product and pictures that you will find in Aliexpress Link are different because Aliexpress doesn't allow selling brand products.
Click on AliExpress Link.
In Aliexpress, you need to select a product by code in the attributes section, like colour.
Click on "BUY NOW" on Aliexpress
IMPORTANT: To get your hidden goods, write the unique keyword 'Alicheap' in your order comment.
If you forget to write the keyword, 'Alicheap,' cancel the order and create a new one.
Pay your order on Aliexpress.
You did it – Congratulation!
Order rules:
Do Not ask sellers about logo brand on Aliexpress.
Do Not put photos of received items and do not mention brands in feedback.
Do Not initiate any (false) disputes. If the quality problem, please contact us, click here.
HOW TO BUY BRANDS ON ALIEXPRESS THROUGH MOBILE (Aliexpress hidden links):

HOW TO BUY BRANDS ON ALIEXPRESS THROUGH DESKTOP (Aliexpress hidden links):

Here you can add the product code, size, and colour with the secret code "AliCheap"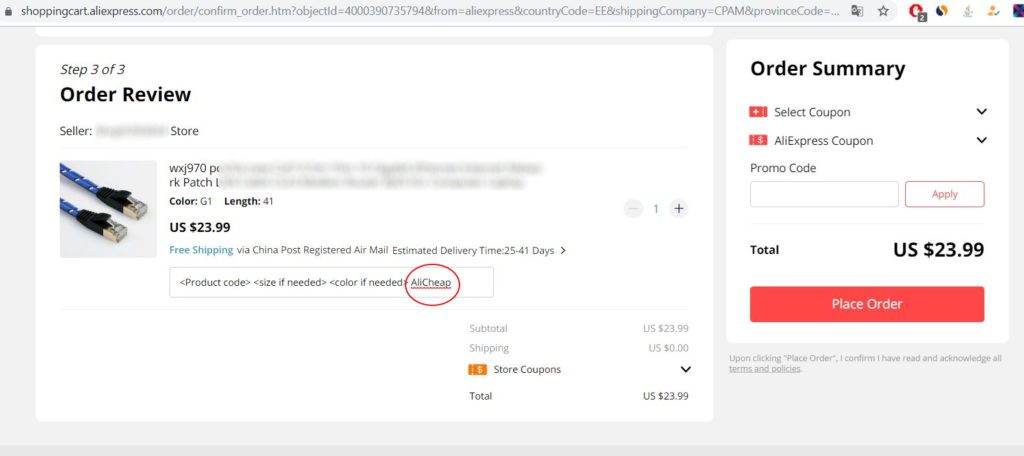 For any questions, you can contact us or ask in our forum.