What are AliExpress hidden links?
To know what AliExpress hidden links are, you must first understand how AliExpress works:
AliExpress's policy does not allow sellers to sell counterfeits or copies of well-known brands. For example, if AliExpress notices that a reseller sells rebranded Adidas goods without the written and legal permission of the primary reseller, the platform will prohibit that reseller.
To achieve this goal, AliExpress resellers usually have two options:
First, because AliExpress's policy on selling replica brands on the platform is so strict, many vendors have chosen to use name variants and alternative spellings for the replicated brand. For example, Adidas' place is "Abibas."
The second option, where links to AliExpress are hidden, involves Alibaba resellers who create "hidden links" from sales or items. What does it mean:
AliExpress Secret Links are links created by AliExpress resellers who sell rebranded or replica products. AliExpress secret links are often redirected to AliExpress resellers who sell branded replicas.
Here's how the process works:
How AliExpress Hidden Links Work
Because AliExpress doesn't allow sellers to sell replicas or rebranded products, sellers create "hidden links" pages on their platforms–it could be a store, social media page, website, etc. These pages or stores have images of a rebranded product and an AliExpress link to purchase the item.
However, to ensure that the link to the rebranded or replica product avoids AliExpress's detection, instead of describing the rebranded product for what it is, AliExpress sellers change the product's details, including images and description, to align with AliExpress's policies.
For example, take the Yupoo AliExpress Hidden links store. The store had listed a hidden link sale for Nike Airforce Sneakers.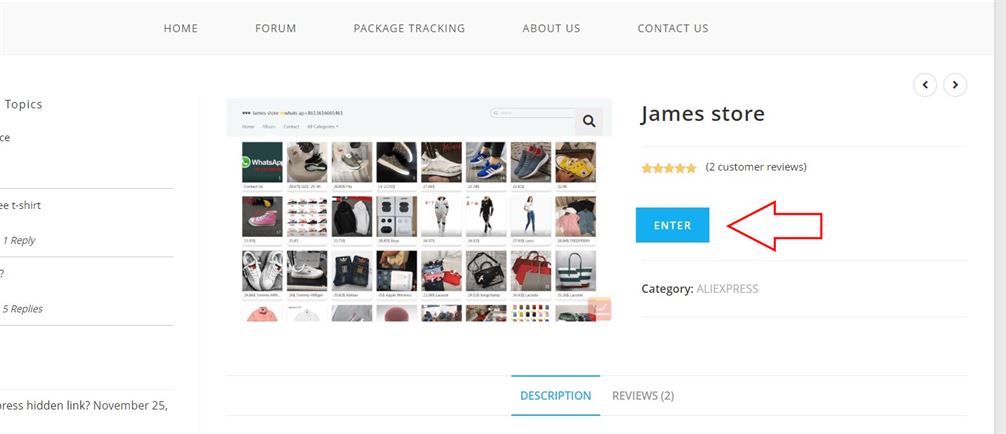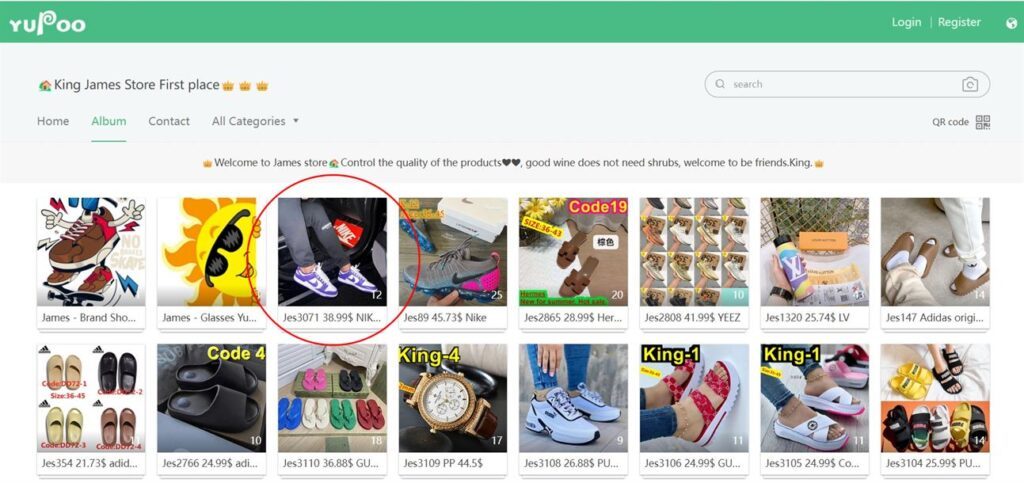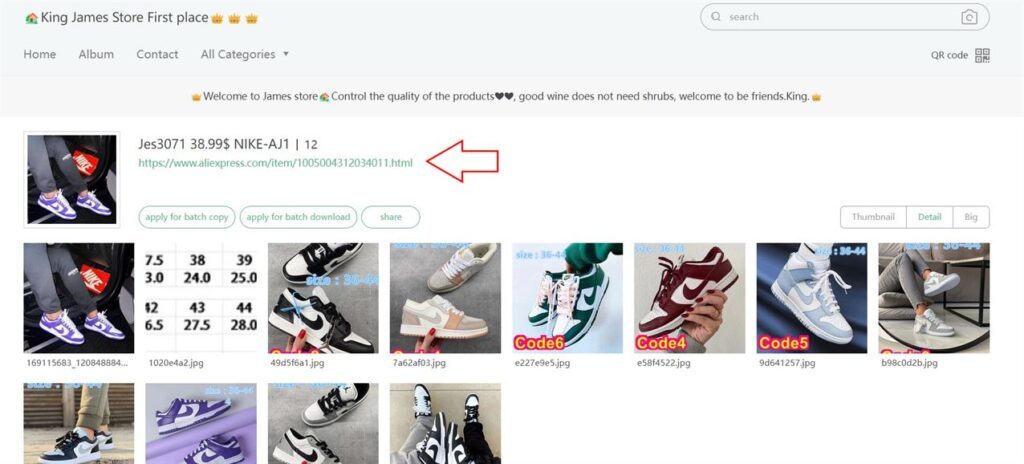 From here, things get more complicated, and that's where the AliExpress Hidden Links system comes in.
When describing a product in AliExpress Hidden Link Sale, you will notice that the product images have a code like the one below: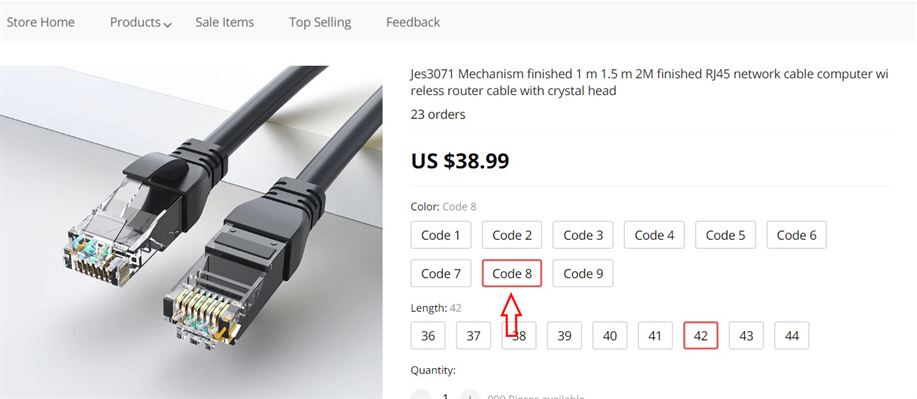 Once you are on the AliExpress product page, you can choose all your options – size, color and more. Once you reach the checkout page, you will see that the seller will leave a message with the PRODUCT CODE from the previous period – the one with the hidden links page.
AliExpress Hidden Links Rules
For the hidden links system to work and continue working efficiently, replica and rebranded product sellers on AliExpress have some set grounds rules:
When communicating with the seller, do mention brand names.
Ensure that you copy the "AliExpress hidden links" PRODUCT CODE and send it to the seller as a message during the checkout process to ensure the seller knows what to pack and ship.
Do not upload images of the product bought to the AliExpres system or leave an image-based review.
Do not open a dispute; instead, communicate with the seller directly, ensuring not to mention the replica or rebranded product anywhere in the messages.
The PRODUCT CODE is everything; without it, the seller won't know how to match the AliExpress order to the "replica" product.
Now that you know what AliExpress Hidden Links are, you're probably wondering:
Are AliExpress Hidden Links Safe?
Even though the hidden links system is not the safest way to buy on AliExpress, AliExpress Hidden Links are safe, which is perhaps why some AliExpress Hidden links stores have been in business for such a long time.
AliExpress hidden links are safe because:
Fundamentally, an AliExpress Hidden link is just another web link that leads to a web address. The primary difference between AliExpress hidden and ordinary AliExpress links is that the hidden link leads to an AliExpress product page that does not match the intended purchase. Thus, buyers send sellers a secret code to ensure they know which AliExpress hidden link product to pack and ship.
Second, the secret PRODUCT CODE, the fuel that powers the AliExpress Hidden Links System, allows buyers to obtain replicas of the products they intend to buy while the seller knows what to pack and ship.
A large percentage of AliExpress buyers using this system have only good things about the system and the products they buy.
However:
While AliExpress Hidden Links is secure, it is important to remember that ultimately buying AliExpress replicas using AliExpress Hidden Links is a gamble and is not very helpful to buyers.
Here's why:
In principle, because AliExpress prohibits the sale of replica brands, you can use AliExpress Hidden Links to negotiate with AliExpress resellers who are in direct conflict with AliExpress policy – do not sell replicas or relabeled products.
On the buyers' side, gambling is based on the fact that this system relies primarily on buyers who rely on sellers who supply replicas of products. Although this is often the case and sellers often send the promised replica, various problems can arise related to online shopping.
Due to the hidden link system, solving such problems can be difficult, especially since one of the rules of the AliExpress Hidden Links system is not to open a dispute or discuss brands. You already know what AliExpress Hidden Links are, how they work, the rules for selling AliExpress Hidden Links and whether such links are secure.